Retreat Center
Col St Raphaël, gateway to the Préalpes d'Azur, Alpes-Maritimes (06), Provence Alpes Côte-d'Azur (PACA)
To meet, discover, or cultivate oneself, in the charm and tranquility of a retreat center dedicated to well-being and well-living together, to the harmony of personal development and sustainable development, neuroscience and alternative medicines.
Nested in the heart of a 80-hectare private forest park, organize an event tailored to your needs with the help of our specialists, practitioners, chefs and organizers, while taking advantage of the center's hosting and organizational infrastructure.
Natural environment, clean air and comfort
Easily accessible by the N202 road to the northern gate of the Pré-Alpes d'Azur Regional Park, 50 minutes from Nice and 70 minutes from Monaco, the vast forest estate, remained virgin, isolated in its own valley, welcomes you all year round on its natural spaces and comfortable infrastructures for any type of outdoor and indoor activity, from 10 to 50 participants.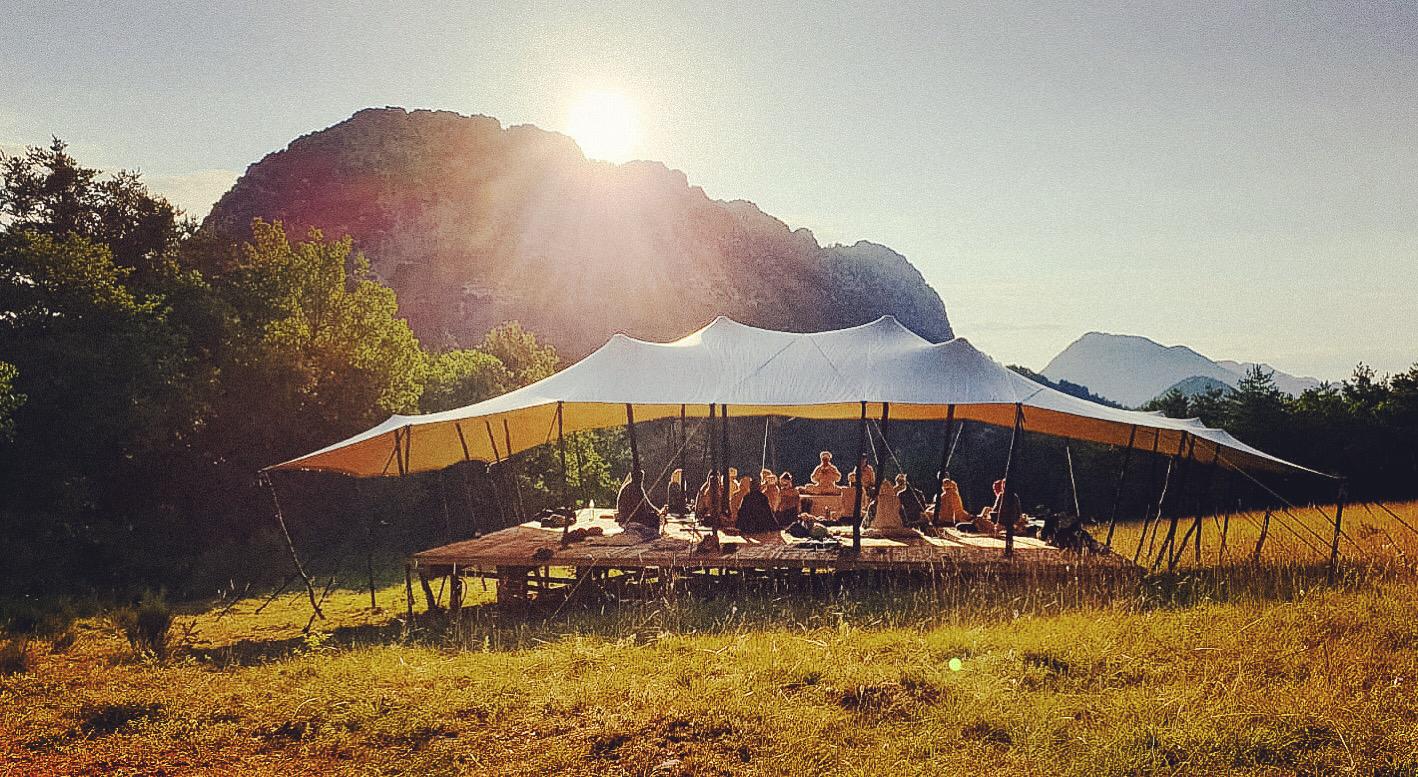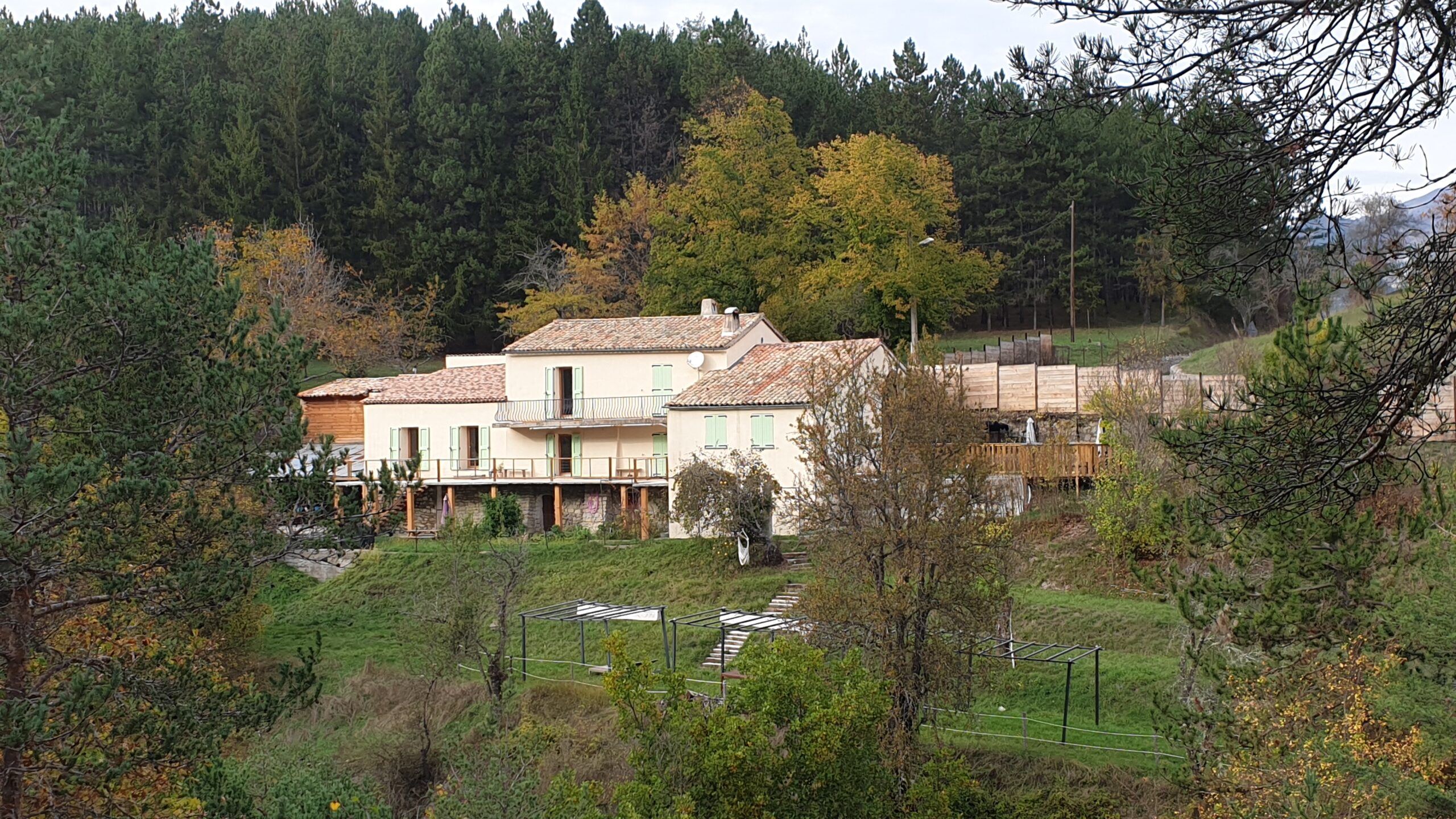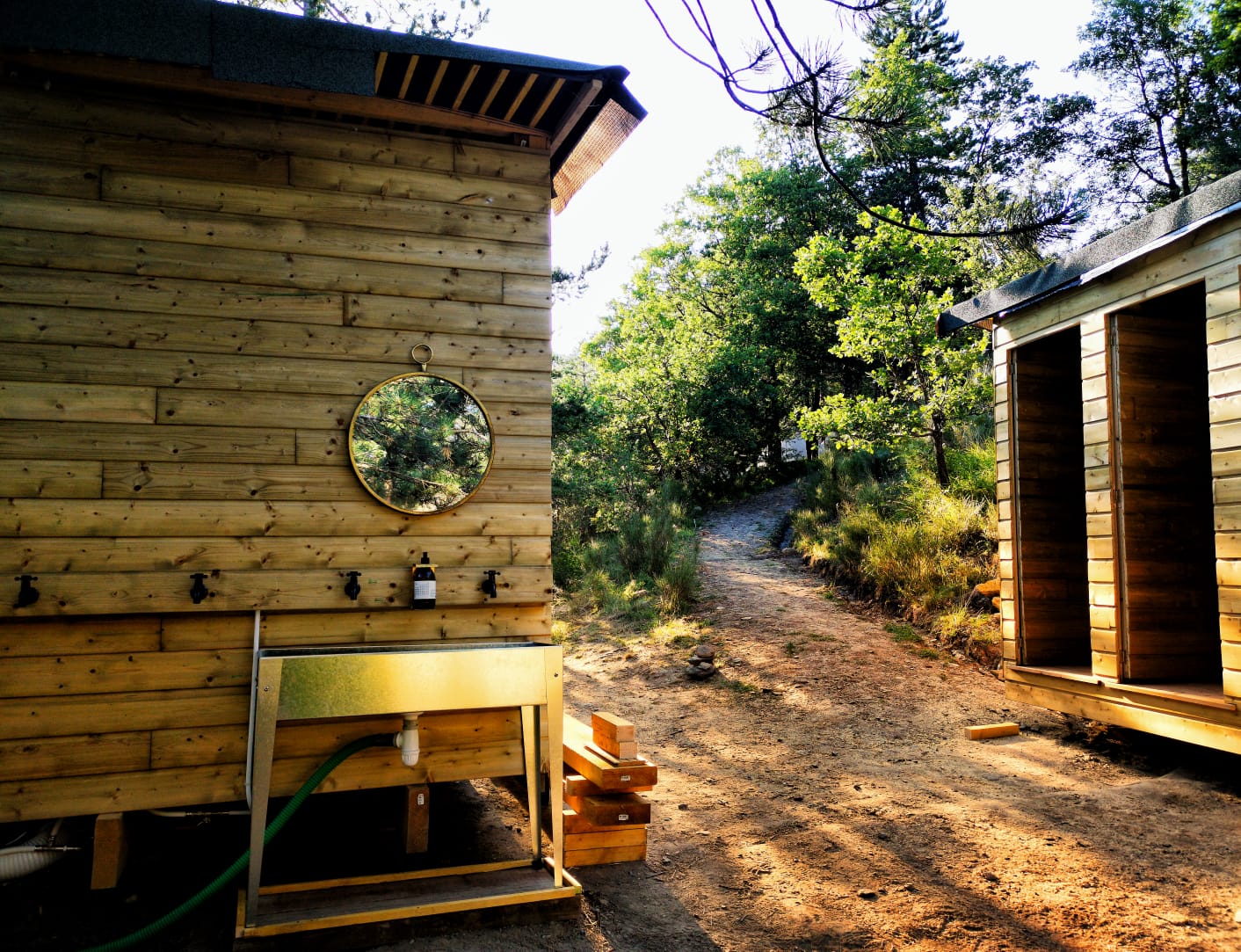 Accommodation
The bastide offers 4 rooms (soon 6), configurable from 1 to 6 beds, to accommodate up to 16 (and soon 20) participants. All offer:
Walk-in shower room with separate toilet within each bedroom.
Use of chic and natural materials (cotton, wood, stone, metal).
Low temperature underfloor heating and hot water, sustainably produced.
WiFi (configurable on demand)
The Glamping site (for "Glamourous Camping") welcomes with great comfort, close to nature, up to 27 participants:
Real showers and toilets integrated into beautiful wooden trailers.
Large lodge tent of 20m², accommodating 1 to 3 beds with 100x200cm natural latex mattresses.
Electricity, lighting, USB charger and WiFi in each tent.
Rest areas.
Also available, large spaces for campers wishing to install their own:
Tent
Camper van
Motorhome
Several car parks are also available to customers.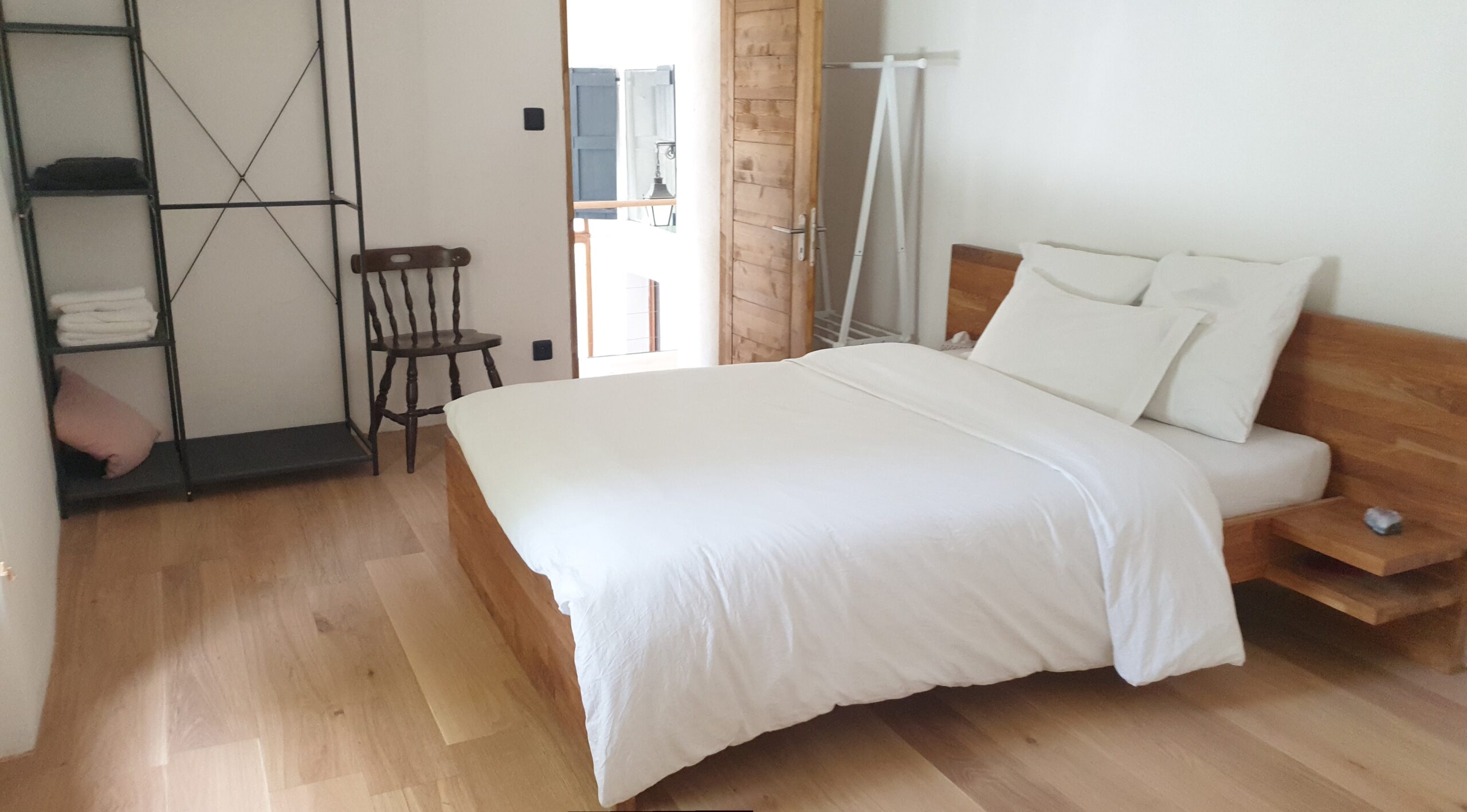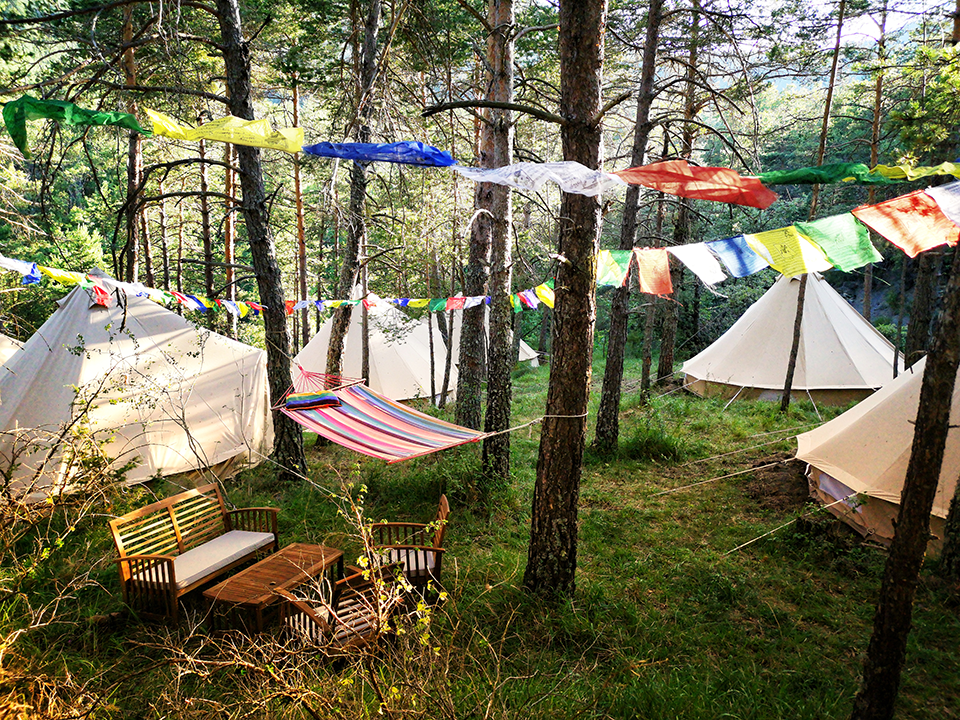 Practices
Thanks to the vastness and purity of its spaces, its isolation, its tranquility, the immersion and the instantaneous connection with the environment, the site is naturally ideal for the practice of any activity of development and personal introspection, group sharing, federation and cohesion of teams and community, conducive to reflection and drawing of creative, strategic, and visionary works:
Seminars for management, strategy and corporate leadership.
Team cohesion, team building.
Personal development course, survival course, return to the sources.
Creative and culinary workshops, conferences, seminars.
Yoga, meditation, spiritual retreat, silent retreat, group therapy, hollistic practices, alternative medicine, alternative and foreign medicines, shamanism.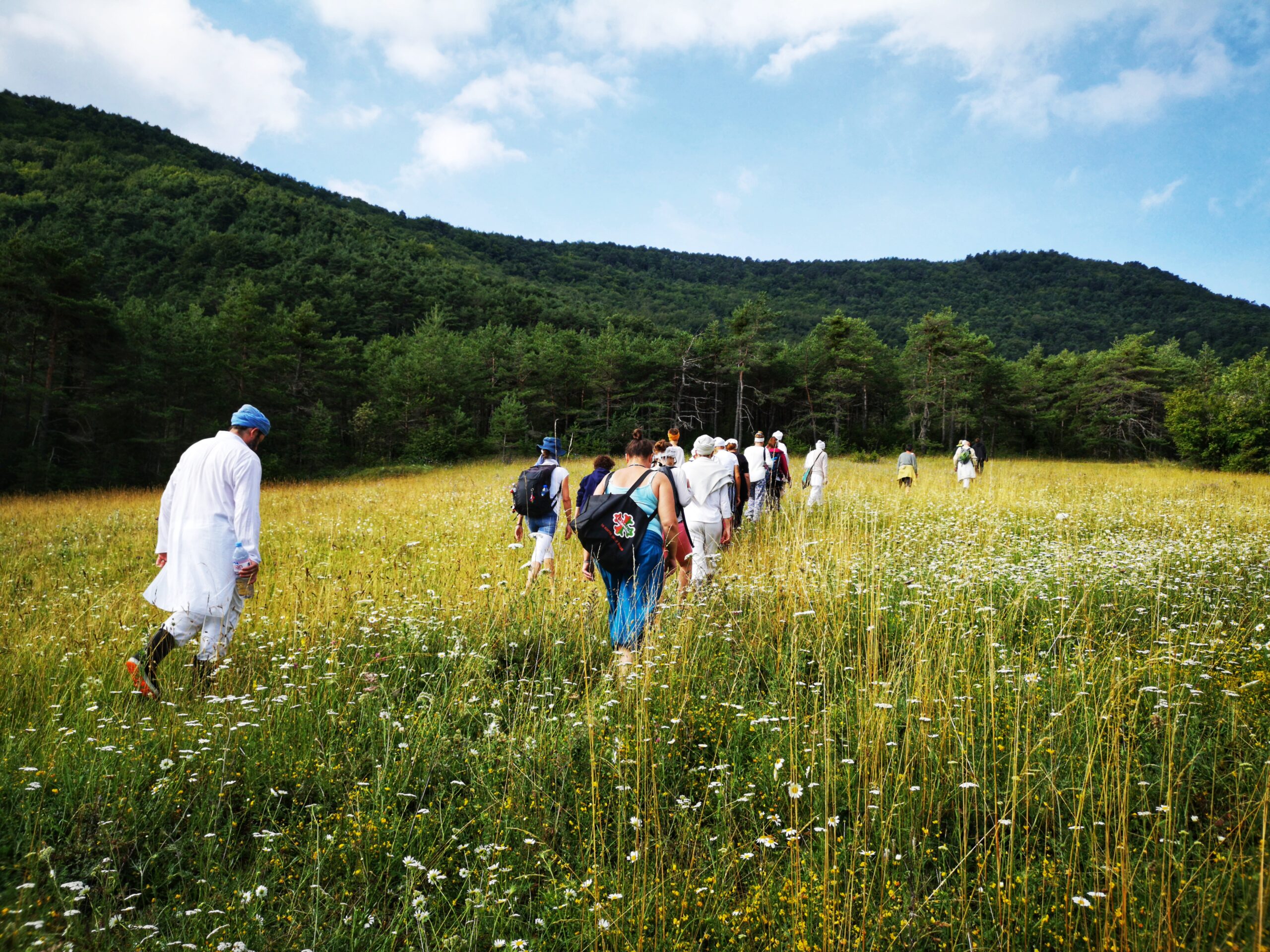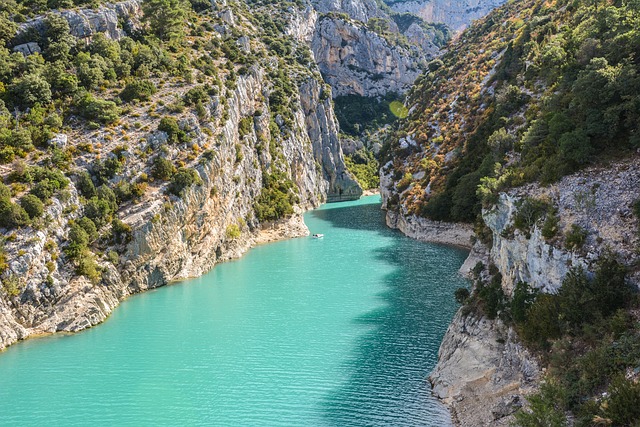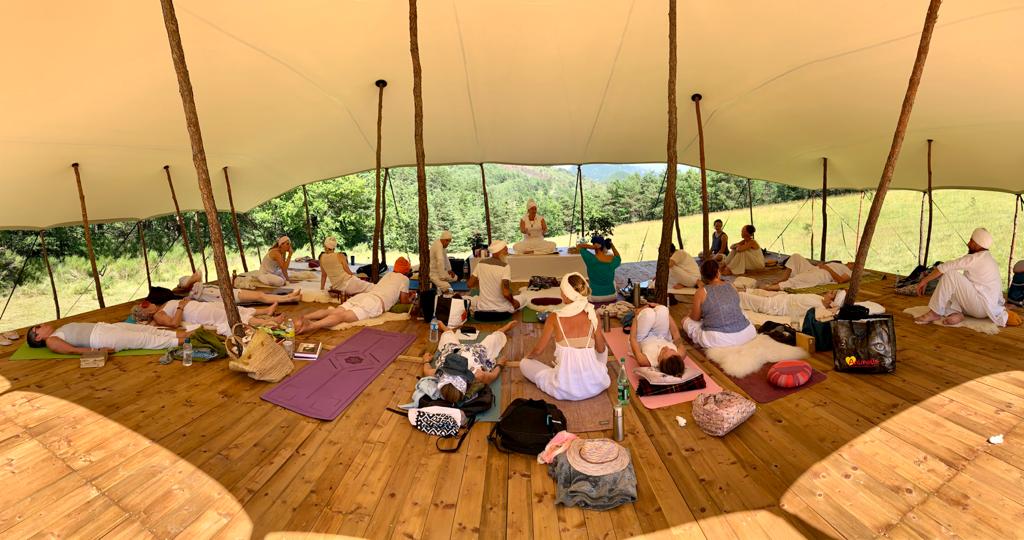 Activities
In the heart of the mountains of the Nice countryside and in the immediate vicinity of the Var river and its tributaries, you are already ready to share adventures, pleasures and sensations of outdoor sports under the sun of the French Riviera.
On site:
100m² wooden outdoor activity platform, covered, suspended on a large isolated forest meadow, naturally flowered, with sunrises and sunsets views over the mountain ranges.
60m² activity room, wooden floor, low temperature underfloor heating and wood stove.
In private forest:

meditative and reflective walks,
team games, treasure hunt, orienteering,
creative activities, bushcraft

Walks and hikes (GR510 on the edge of the property).
Trampoline, badminton, volleyball, archery, slackline, climbing.
Cycling, mountain biking.
In the immediate vicinity:
Nearby:
Mercantour National Park
Winter sports resorts of Valberg, Allos, Auron, Isola 2000
Organization
Our team and our partners are at your disposal to help you with the organization of your events:
Our caterers and chefs offer a wide variety of local, world, vegan, vegetarian or flexitarian cuisines, homemade with local products, as well as nutritional programs tailored to your event.
Public transport to/from the main transit nodes (Nice airport, SNCF train station, bus station), cities (Monaco, Nice, Antibes, Cannes…) and places of activity.
Online information, registration and payment of participants: personalized marketing/funnel page, personalized registration form and payments by credit card and PayPal.
So you can focus on the content of your event and the experience given to your customers.